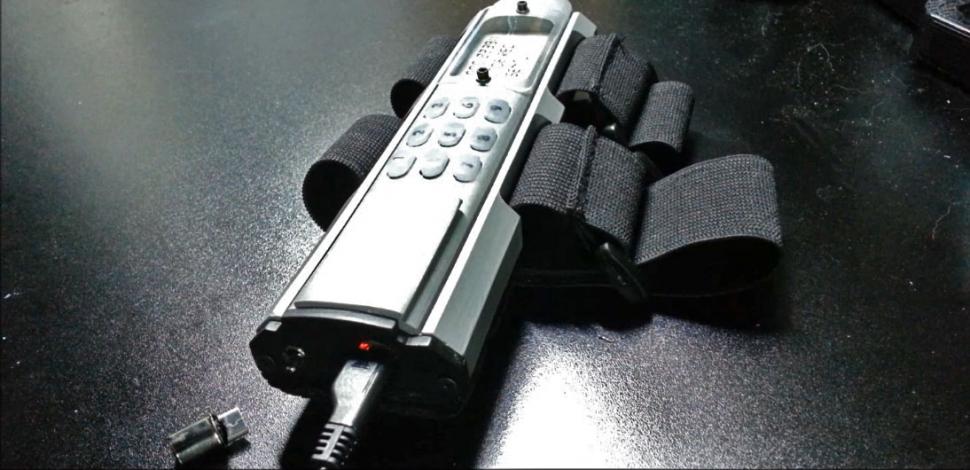 Working props are great; They make great costume accessories, beautiful display pieces, and are just generally a lot of fun to play with. But having to replace old worn out batteries sucks. Even worse is when you are at a convention and forget to turn the power off. What worse feeling is there then putting on your costume for the parade and realizing that the battery is dead, and you didn't bring any spare.
You will never have that problem with the SG1Props G.D.O. thanks to the embedded lithium battery. Not only does the battery pack a 350mAh punch of power, but it can also be brought back up to full charge at any time with the included USB Micro cable! The cable plugs into any standard USB port or phone charger, which means that you can charge your G.D.O. from almost anywhere! The micro USB cable is the same one that comes with most Android smartphones, so you could use that cable too.
The video below will show you exactly how to access the USB port and charge your G.D.O.
It's as easy as:
Remove the faux computer port at the base by pulling straight off (if you have trouble just gently pry forward with a knife)
Plug in the included USB Micro cable
The port will glow red while it is charging, and then turn green when it's fully charged.
Remove the USB cable and reinsert the faux port
Be sure to switch the toggle switch to the off position while charging so that it charges faster.