- Sun Aug 06, 2017 12:57 am
#2803
Way back when we did the
prop interest poll
everyone wanted a Kino, so I've made Kinos.
These things use almost 2 lbs of resin in order to achieve the same look and feel as the hero Kinos. That includes the
magnification
effect on the inner sphere, and also the heft of the original props.
The Kino is an interesting prop; Many of the original Kinos that were sold off were actually just
pieces
of Kinos to be technically accurate. This replica is the hero version, which is made up of an inner sphere and outer sphere. The completed hero prop is rich in details, and requires a combination of layered airbrushing and hand-painting in order to match the color. Speaking of colors, each paint was color matched to the original prop.
Enjoy
this video
which shows off the replica next to an original.
Attachments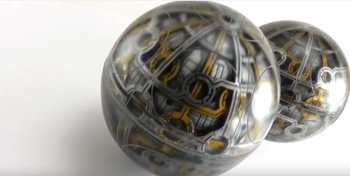 kinograb.jpg (71.79 KiB) Viewed 26146 times
Want to be the
first
to know about new Stargate props? Signup for the SG1Props
email newsletter
.