- Sat Mar 19, 2022 10:55 pm
#2924
In collaboration with Stitch's Loft, we have been working on the perfect replica of the SGA Expedition Pin. This prop is molded directly from an original screen used pin, and cast in the same material.

There are plenty of Stargate pins for sale, but only SG1Props and Stitch's Loft are bringing you a replica of the show used pin.

If interested in a pin for your collection just post here or visit Stitch's Loft.
Attachments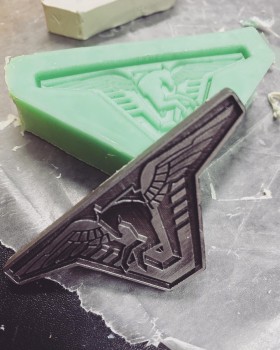 3309D76D-FD60-4DD9-8EF2-35B4888D6F24.jpeg (450.96 KiB) Viewed 5555 times
Want to be the
first
to know about new Stargate props? Signup for the SG1Props
email newsletter
.